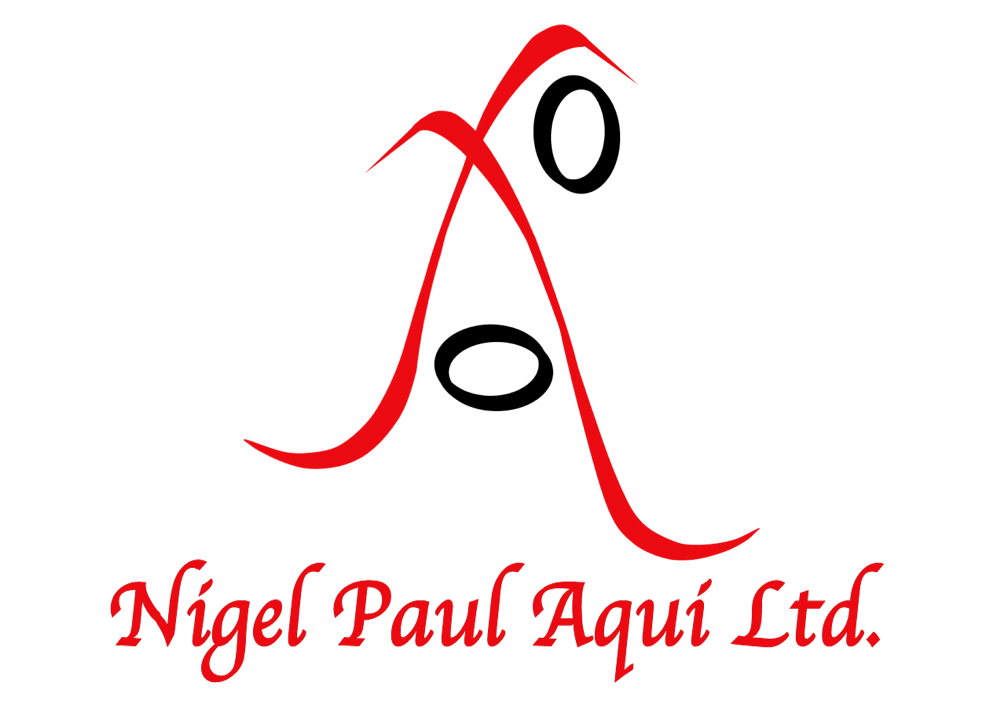 About Us
Nigel Paul Aqui Ltd. was established in November 1997. The company is very well balanced with sound theoretical, construction and contractual expertise gained both on the local and international market.
NPAL offers professional services in both Project Management and Construction Management. It has been involved in complicated Construction Projects whose undertakings consisted of several phases, which required a diverse range of specialization for project success.
NPAL's ability to resolve problems expeditiously, assessing future risk before the problem occurs, together with communicating and managing the expectations of the client, team members and stakeholders more effectively and building a higher quality product the first time, has led to the success.
Scope of Services

The Scope of Services offered by the company can be described as but not limited to the follows:

.
Manage a project scope by defining the goals and work to be done in sufficient details to facilitate understanding and corrective action, should the need arise
Conceptual design
Technical studies
Pre qualification of contractor
Preparation of tender documents
Monitoring the selection of a suitable contractor
Preparation of contract documents
Manage communications so that the appropriate parties are informed and that they have sufficient information
Monitoring the supervision of works in progress to keep the project on track
Manage quality so that the project results are satisfactory
Measurement and evaluation of works completed
Manage costs so that the project is performed at a minimum practical cost and within budget, if possible
Manage time by planning and meeting a schedule
Snagging
Practical completion and hand over to client
Expert Witness testimony
Hilton Tobago

Services Provided: Project and Construction Management Services
Briar Place

Services Provided: Project Management Consultancy Services
Project Profiles

.
Countries with projects where the Directors have been involved are as follows:
Jamaica
Belize
St. Lucia
St. Vincent
Barbados
Trinidad and Tobago
---
.
Types of projects on which the Directors have been involved vary as follows:
Six (6) Trinidad & Tobago Sporting Facilities
Housing projects – large single dwelling projects, multi-story housing projects and up market housing projects
Hotels – four and five star hotels
Office buildings
Commercial buildings
Off-shore piling and marine works
Sporting and recreational facilities
Educational facilities.
Industrial Facilities
Water Retaining Structures
Hydro-electric Power Plant
Offshore Dredging
Jetty for Tankers
Power Station
---
.
Major projects undertaken by the Directors within the past twenty years include:
Historical Restoration of the Cathedral of The Immaculate Conception – Port of Spain
Historical Restoration of the Queen's Royal College, Port of Spain
One Woodbrook Place, Woodbrook – Tower 3
Victoria Keyes, Diego Martin – Housing Project
Parliament Tower D – Move Management – Relocation to Waterfront Tower 3
Western Scientific – Office building
KPMG Offices Port of Spain– Office Retrofit
Mary Avenue , Diego Martin– Town House Development
Irish Avenue, Glenco – Town House Development
Scotiabank Stand at the Queen's Park Oval – Port of Spain
Briar Place Office Building – St Clair
Movie Towne Cineplex and Shopping Centre – Mucurapo.
Camacho Brothers / Minestt Warehouses – San Juan
Melville Shipping Head Offices – Port of Spain
Lowlands Mall, Lowlands, Tobago
Tobago Hilton Hotel, Lowlands – Tobago
---
.
Ongoing projects presently being undertaken where NPAL is providing Project Management services:

Cassia Drive – Housing Development
Red House – Restoration
President's House Historical Restoration
Six (6) Trinidad & Tobago Sporting Facilities (defects liability)
Historical Restoration Red House, Port of Spain
Whitehall – Restoration
Mille Fleurs – Restoration
Lockheed Housing Development